Free Physiotherapy Camp
Gokhale Education Society's Sir. Dr.M.S.Gosavi College of Physiotherapy and Health Care Management conducted a "Free Physiotherapy Camp" from 15th to 20th April 2019 at Physiotherapy OPD of college.
Total 118 patients took the benefit of the camp and 142 patients subsequently turned up for the follow up treatment throughout the week.
Treatment was given by Principal Dr. Basavaraj Chandu, assistant professors Dr. Vaibhav Mahajan and Dr.Nikita Pathak. I BPTh students were also posted in college physiotherapy OPD during the camp for observation and assistance.
The patients with the following health problems took the treatment-
Back pain, neck pain, shoulder pain, heel pain, weight loss and weight gain, post fracture stiffness, restless leg syndrom, breathlessness, hemiparesis, etc.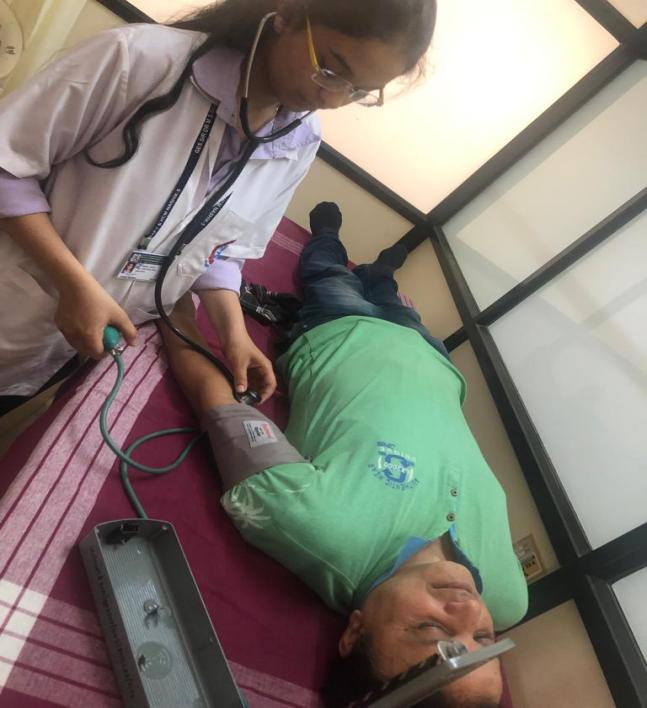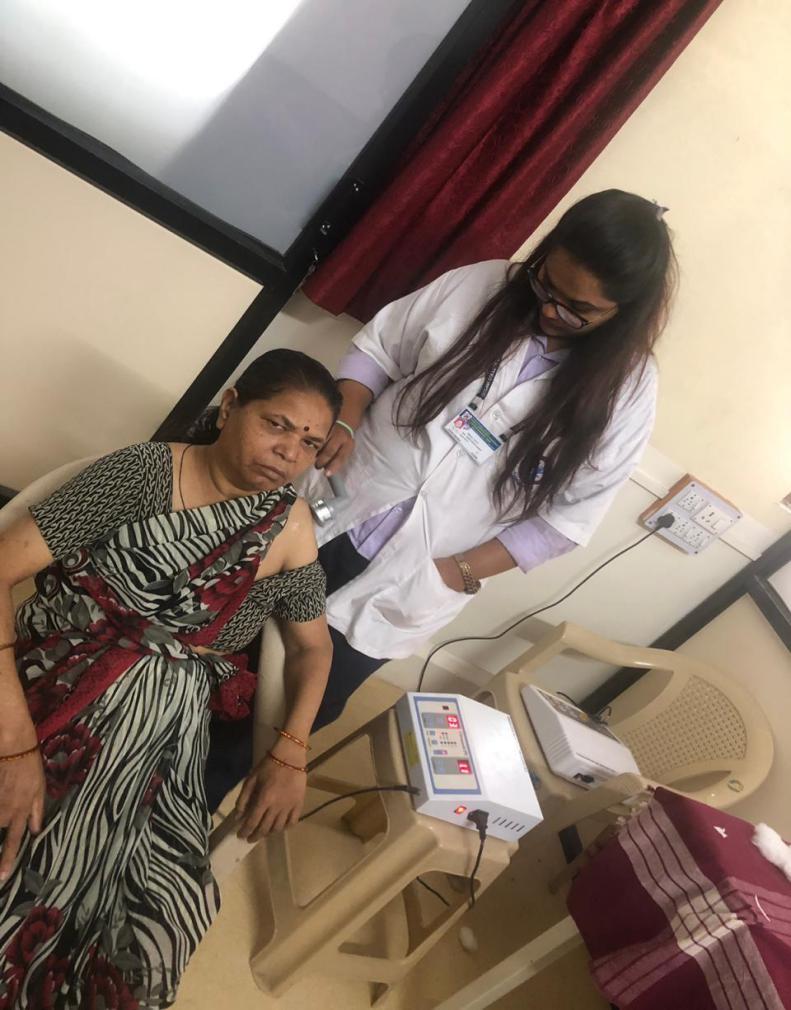 Review of Physiotherapy camp- April 2019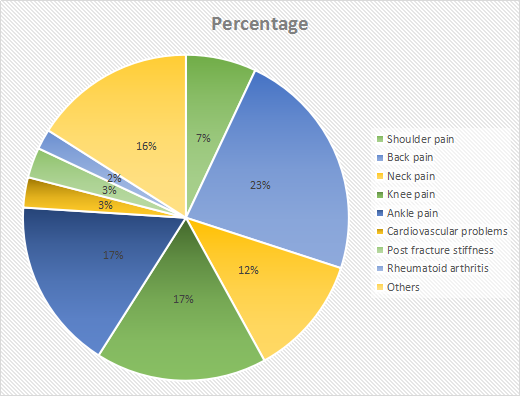 | | | |
| --- | --- | --- |
| Sr. no | Conditions treated | Percentage |
| 1. | Shoulder pain | 07% |
| 2. | Back pain | 23% |
| 3. | Neck pain | 12% |
| 4. | Knee pain | 17% |
| 5. | Ankle pain | 17% |
| 6. | Cardiovascular problems | 03% |
| 7. | Post fracture stiffness | 03% |
| 8. | Rheumatoid arthritis | 02% |
| 9. | Others | 16% |
BMI of patients
| | | |
| --- | --- | --- |
| Sr no. | BMI | No. Of patients |
| 1. | Underweight | 03 |
| 2. | Normal weight | 38 |
| 3. | overweight | 39 |
| 4. | obese | 24 |
Waist- hip ratio
| | | | | |
| --- | --- | --- | --- | --- |
| Males | Excellent (<0.85) | Good (0.85-0.89) | Average (0.90-0.95) | At risk (≥0.95) |
| No. of patients | 5 | 6 | 11 | 15 |
| Females | Excellent (<0.75) | Good (0.75-0.79) | Average (0.80-0.86) | At risk (≥0.86) |
| No. of patients | 4 | 1 | 16 | 23 |