Kite Festival 2020
College students and staff represented our college in kite festival which was held in GES's H.A.L College of commerce, Ozar, on 13th January 2020. Total 11 teams were participated from 11 colleges of Gokhale Education Society, Nashik. All the teams were given a name and all the materials which are needed to fly a kite. Inauguration of the festival was done by Dr. Shailesh Kulkarni sir who was Guest of Honour of function.
Our college team got consolation prize (4th) in the kite festival 2020. The winner was decided according to the dressing of team members, kite flying technique, saving team's kites and chasing another team's kites etc. Prize distribution was done by Dr. Ram Kulkarni sir, Principal of BYK college of Commerce and Zonal secretary of GES.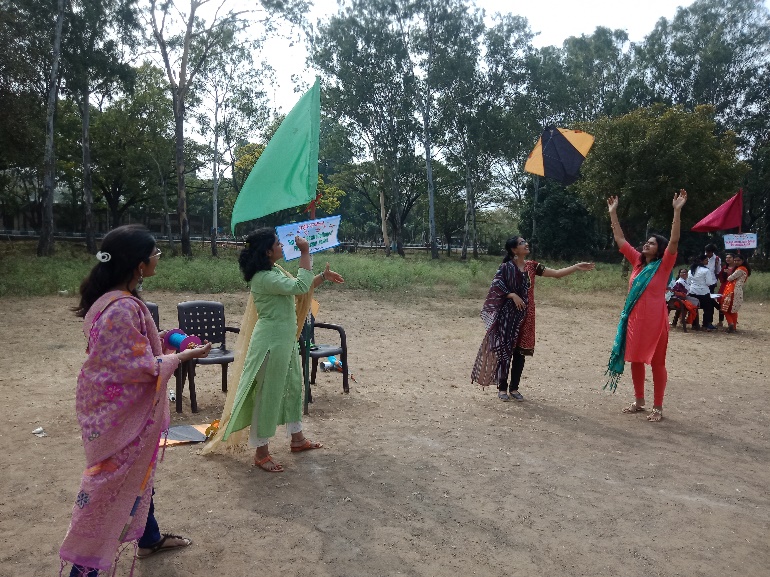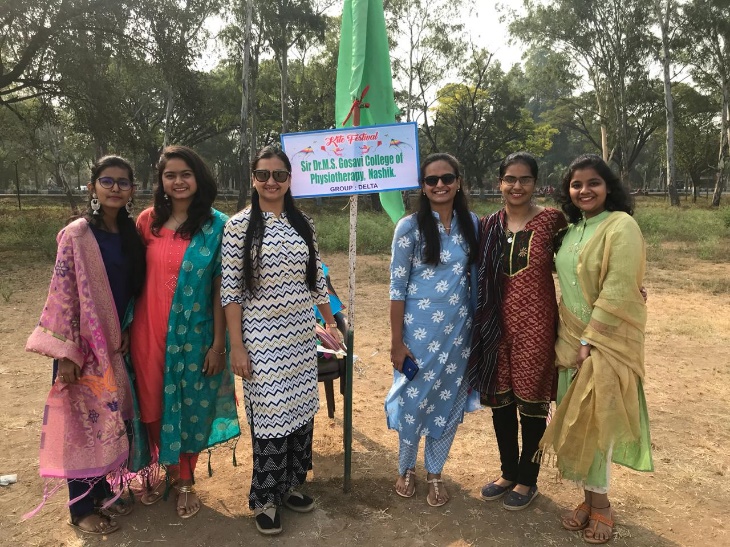 Team members: (Team Delta)
Students-
Ms. Kunali Patil
Ms. Khushali Gokalgandhi
Ms. Anvita Tare
Ms. Anuja Ahire
Teachers-
Dr. Sarita Kulkarni
Dr. Nikita Pathak.