E-Workshop of MUHS: Medicine Striving for Humanity
On 16th September 2019, MUHS conducted E-workshop on "Medicine- Striving for Humanity" from 10:30 AM to 5:50PM. I BPTh students attended the E workshop with nursing students.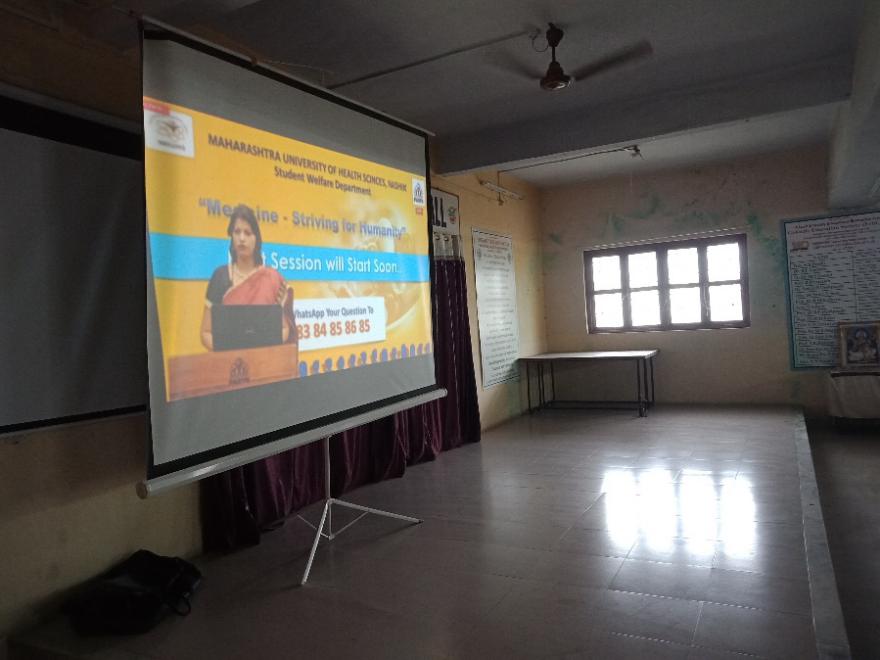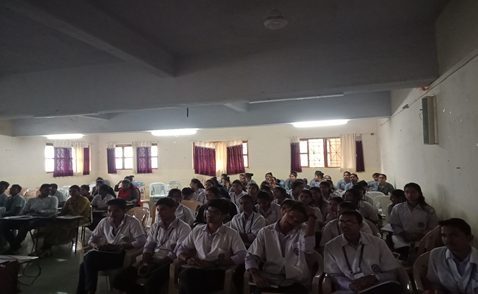 Dr. Sandeep Mane on "Doctor-Patient Relationship"
He explained the importance of communication between doctor and patient as well as relatives of patients. He gave examples of violence in hospitals and clinics happened few months back. To avoid those violence attacks, doctor should keep transparency in diagnosis and treatment of patient with everyone. He discussed about "Susamwaad Abhiyaan" too which is getting conducted all over Maharashtra. Questions and answer session conducted after his lecture.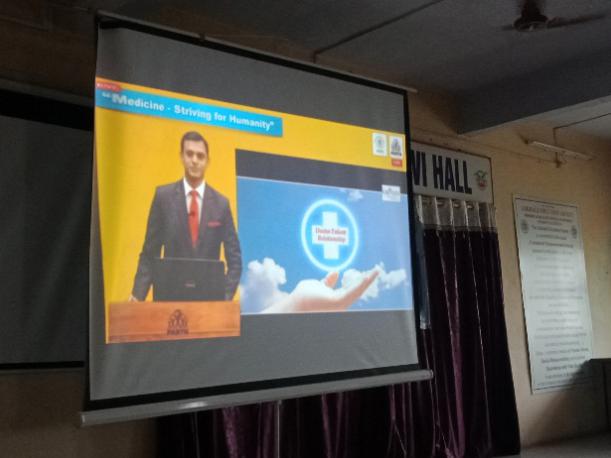 Inauguration done at 12pm with lightening of the lamp.
Introduction of chief guest followed by welcome address and chief guest speech.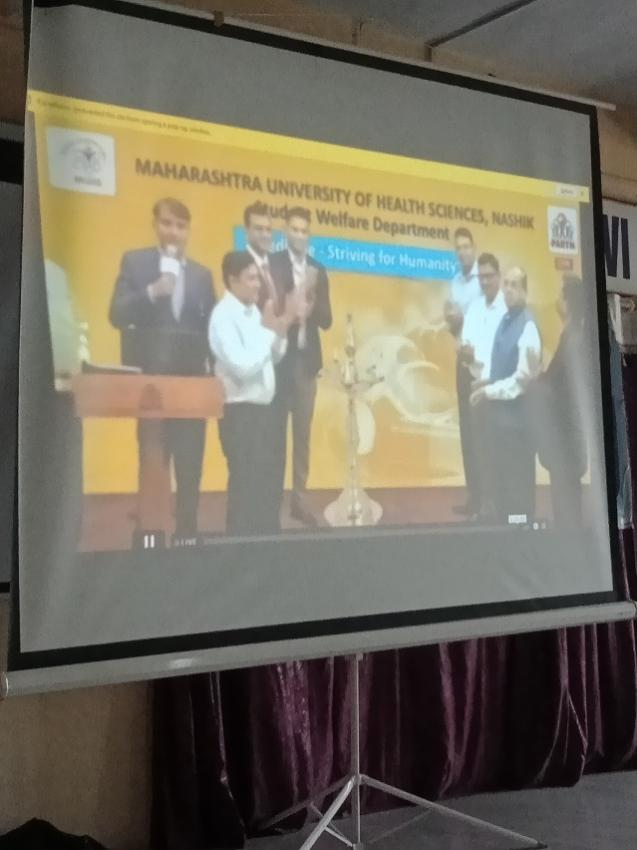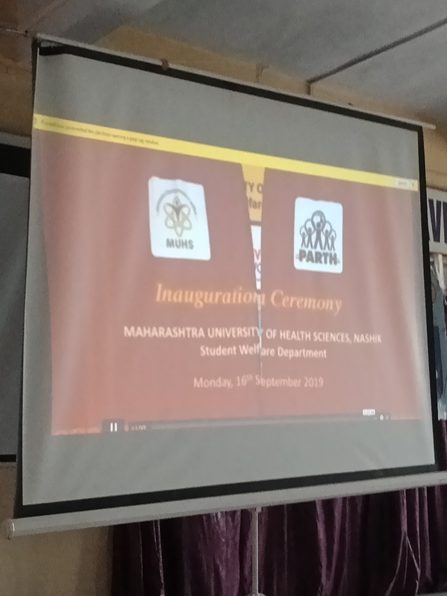 Dr. Nilesh Surana: "Secret of Success- Effective Time Management".
He explained 'what is wastage of time' and 'how it happens'. Gave few examples of it with comparison of India and Japan. Explained the differences between time investment and time wastage. He also explained how to sort the time in day to day life question and answer session conducted after his lecture.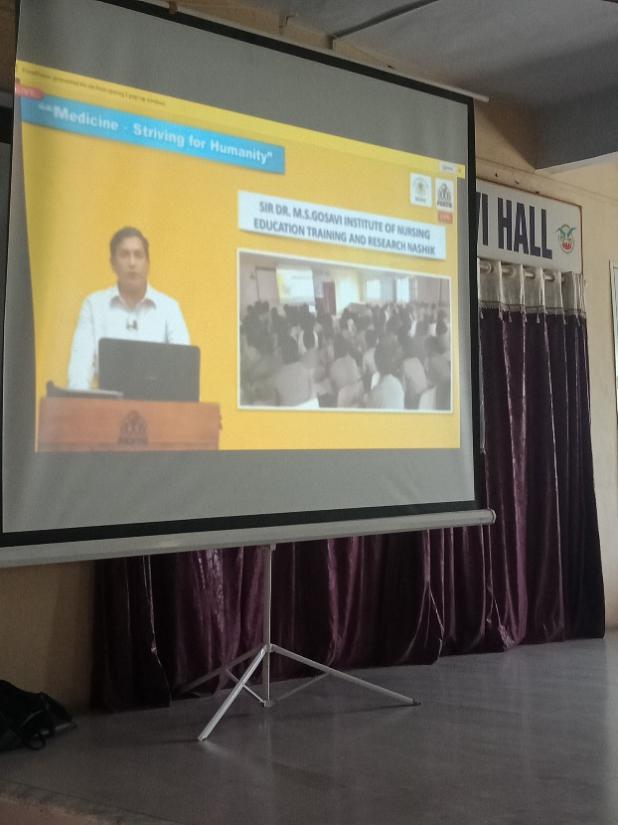 Dr. Matcheswala: Medical Profession- Realization of Opportunities"
He started with the example of army doctor- Dr. Dwarkanath Kotnis in war of 1939
He explained professional opportunities for doctors in Maharashtra Parliament, Bollywood, health journalism, combined medical services, civil services like IAS, IPS, IRS. Also, a doctor can do MBA and handle a hospital administration. There is also master in health administration.
Question and answer session conducted after his lecture.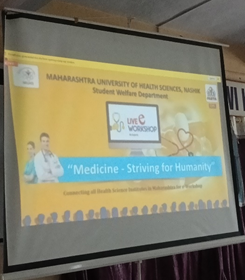 Dr. A. K. Tupkari "The Human side of a doctors!"
He gave few key points for it:
Never neglect emotional needs of patient.
Keep meaningful relationship.
Building of trust
Trust resolving many issues
All these he explained with the "story of Faith"
Interactive session followed by lecture.
Dr. K. D. Chavan: "Ragging- A Sickness of mind"
He explained the meaning and definition of ragging which can be scolding, teasing, causing annoyance, harassing with persistence criticism etc.
Focused light on Why ragging occurs- origin of ragging, reasons of ragging, impact on victim, changes because of ragging, etc.
Explained about the punishment for ragging, suggestions to avoid it.
It was followed by interactive session.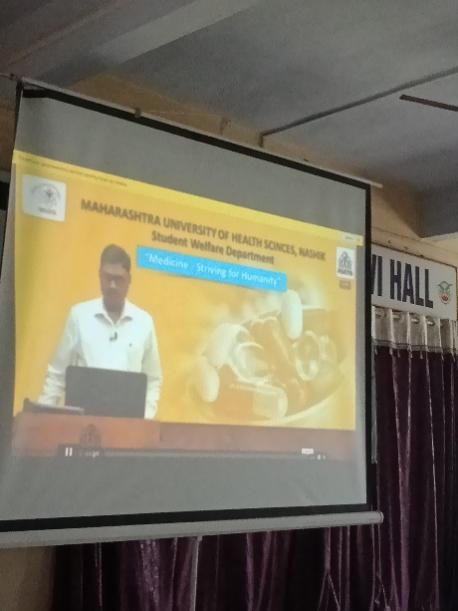 Co-ordinator:
Dr.Nikita Pathak(PT)
Assistant Professor GES COPT & HCM
Dr.Basavaraj Chandu
Principal